This article has been reviewed by Wego's editorial team to ensure that the content is up to date & accurate.
Updated September 2023
Saudi Arabia has unveiled a new gem in its crown of travel destinations – The Soudah Peaks. Nestled amidst stunning mountain vistas, this tourist spot promises to etch an indelible mark on the hearts of its visitors. With its captivating natural beauty and rich cultural heritage, Soudah Peaks stands as a unique destination that beckons travelers from around the globe.
Join us at Wego as we delve into the luxurious allure of the mountainous retreat that is Soudah Peaks.
Soudah Peaks
Soudah Peaks, a forthcoming luxury mountain tourism destination, represents an intricately designed project that reverently honors the region's unique architectural charm and distinctive identity. This masterplan is firmly grounded in a sustainable environmental framework, driven by a mission to safeguard, preserve, and enrich the opulent tapestry of cultural heritage, the vibrant wildlife, and the breathtaking natural surroundings.
Located amidst this unspoiled natural canvas, the future destination places a strong emphasis on sustainability, seamlessly aligning with the vision of Saudi Vision 2030. It has been thoughtfully crafted within a sustainable environmental framework, serving as a stronghold for the preservation and protection of its pristine surroundings.
Moreover, beyond its dedication to nature, Soudah Peaks promises an immersive cultural experience, seamlessly blending the grandeur of local architecture with the richness of cultural heritage. Within its embrace, guests can anticipate opulent hospitality, top-tier retail experiences, exhilarating adventure opportunities, and revitalizing wellness retreats, all while aiming to welcome 2 million visitors annually by 2033.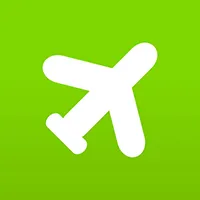 Book cheap flights to Saudi Arabia
Soudah Peaks location
Nestled within the Aseer Region of Saudi Arabia, Soudah Peaks transcends being just a lofty summit; it aspires to become a lavish mountain tourism destination. Rising to an impressive height of approximately 3,015 meters above sea level, it proudly holds the distinction of being the nation's highest point.
Encompassing an expansive territory spanning approximately 627 square kilometers, the project has been intricately divided into six distinct development zones: Tahlal, Sahab, Sabrah, Jareen, Rijal, and Red Rock. Each of these zones has been meticulously planned to offer an array of world-class amenities, encompassing everything from hotels and luxury mountain resorts to residential chalets, villas, and premium mansion sites.
What sets Soudah Peaks apart is its accessibility throughout the year as a tourist destination. Thanks to its elevated location, it enjoys a delightful climate that beckons visitors in all seasons. This ambitious endeavor is on the cusp of heralding a new era in luxury mountain tourism, promising an unrivaled living experience while simultaneously preserving the natural environment and cultural heritage of the region.
Soudah Peaks project
The Soudah Peaks project is set to inspire visitors to embark on an immersive journey into the great outdoors, unveiling the natural splendor and cultural heritage of the region.
Adventure and sports
At Soudah Peaks, an array of heart-pounding outdoor adventures and sports await, ranging from mountain trails and winding hiking paths to paragliding and rock climbing. For those seeking a milder thrill, the cool, mountain-fresh air offers opportunities to play golf or enjoy a leisurely horseback ride.
Nature and wellness
Visitors will find themselves enveloped in the serene embrace of the mountains, as they explore lush parks, picturesque trails, and local farms. Soudah Peaks also provides tranquil retreats such as spa resorts, meditation centers, and peaceful spaces dedicated to mindfulness and well-being.
Culture and heritage
A central mission of Soudah Peaks is to preserve and celebrate the rich heritage of the region. Here, visitors can immerse themselves in the local culture, savoring traditional folk music and art, indulging in locally produced honey and mountain strawberries, and discovering over 200 documented heritage sites, including charming hamlets, mosques, minarets, watchtowers, and mountain forts.
Soudah Peaks opening date
Soudah Peaks, the upcoming luxury mountain destination in Saudi Arabia, is anticipated to open in 2033.
[Total: 132 Average: 4.6]